All professionals at Dermatology and Laser Center of Oklahoma maintain the highest levels of accreditation and pursue ongoing education to stay abreast of the latest trends in the medical field. Read on to learn more about our staff's experience and training.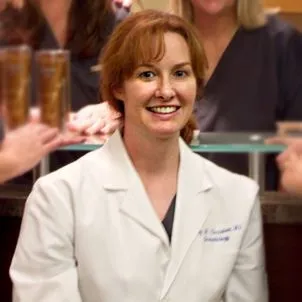 Mary Christian-Reed, MD, FAAD, FACMS
Mary Christian-Reed, MD, FAAD, FACMS is a Board Certified Dermatologist and Fellowship Trained Mohs Micrographic Surgeon. Following acceptance into an American College of Mohs Surgery approved Fellowship at UCLA Medical Plaza, she received extensive training in skin cancer, reconstruction, laser, and cosmetic dermatology. Her practice philosophy is to care for patients as if she was the patient, treating them with a caring, respectful, and excellent manner.
She received her Bachelor's Degree with summa cum laude honors from Oral Roberts University in 1989, and her Medical Degree with honors from Dartmouth Medical School in 1994. In medical school, she was elected to the Alpha Omega Alpha Honor Society and was also a Rolf C Syversten scholar (for academic excellence and community involvement). Read More...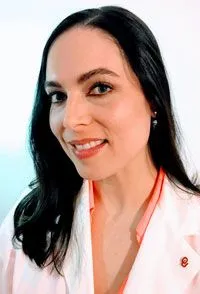 Brianne Smith, PA-C
Brianne Smith, PA-C grew up in the smaller town of Verdigris, Oklahoma. She graduated from Claremore High school as a Valedictorian of her class. Brianne then attended Roger's State University in Claremore, Oklahoma and graduated with a Bachelors degree in Molecular Biology in 2006. After completing her undergraduate education she desired to gain more hands-on medical education and patient interaction. Fortunately, she was granted the opportunity to learn from Dr. Christian-Reed as a surgical assistant. Having three years of hands-on experience then helped her gain entrance into the University of Oklahoma Physician's Assistant program, located in Oklahoma City, in 2010. Brianne graduated from the Physician's Assistant program in November 2012 and was blessed with the opportunity to begin working again with Dr. Christian-Reed in 2013 with a focused practice in general dermatology by performing skin cancer screening, biopsies, and excisions. Read More...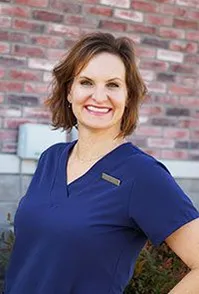 Kristyn Lewis, RN, BSN
Kristyn approaches each day with enthusiasm and passion for her career in skin care. She thrives on educating patients about proper preventative measures, routine skin care management, and corrective treatment options. She always puts patients needs first and assures a comfortable and safe environment.Kristyn Lewis, RN, BSN joined the staff of Dermatology and Laser Center of Oklahoma in 2006. She earned her Bachelor of Science degree from Langston University in Tulsa, OK graduating as Valedictorian of the nursing school in 2000. She has 18 years experience in direct patient care, including 7 years as a trauma nurse in emergency medicine, and the last 16 years at Dermatology and Laser Center of Oklahoma in cosmetic dermatology. Read More...