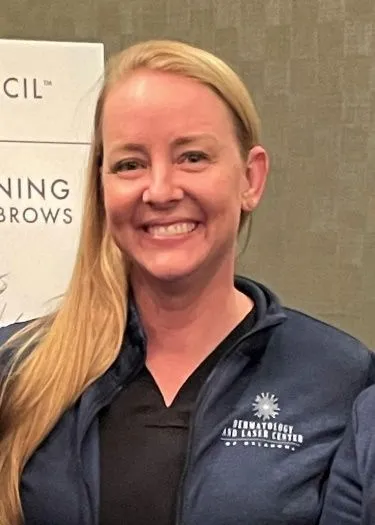 Joya Minard, Medical Aesthetician
Joya Minard is a Board-Certified Medical Aesthetician that received her license from Clary Sage in 2011, Joya also has a Bachelor of Science degree that she received from Oral Roberts University in 2003. Joya's is medically trained in aesthetic procedures such as; skin tightening (Sofwave), microneedling (skinPen), Microdermabrasion (Dermasweep), chemical peels, CryoAesthetic (Glacial RX), spa facials (specific to your skin needs), waxing, all aspects of skincare/products including education in ingredients, (EpidermissMD, Obagi, Alastin, EltaMD). Joya continues to grow her knowledge by continuing her education and communication with the products companies that we carry in the office and training she receives from other providers within the practice.
Joya joined Dermatology & Laser Center in 2008 until 2015 where she moved with her family to Houston Texas and cared for her growing family until her return in 2022. With her passion in skin care she returned to Dermatology & Laser Center to help expand our cosmetic practice.
Joya grew up in Tulsa and enjoys spending her free time with her four daughters and spouse along with her extended family and friends. She enjoys baking, pickleball, kayaking, and camping. Joya would love to share her favorite recipes and enjoying your favorite too.